Welcome to JumpinJackSplash.com!
Thanks for visiting Jumpin' Jack Splash your number one source for inflatable attractions and quality party equipment rentals in the Tooele, Grantsville, Stansubury Park and the surrounding Tooele County areas. Here you'll find awesome inflatables like bounce houses, water slides, bounce house & slide combos, obstacle courses and so much more.
Jumpin' Jack Splash specializes in the rental of the safest, cleanest, and most AWESOME inflatable water slides and bounce houses on the market. We clean and sanitize each unit on-site so you can rest assured that you can enjoy safe play, all day!
Easy Online Rental Reservations
It's easy to reserve your rental at Jumpin' Jack Splash! You can click the "Order By Date" button and enter your event date and times, then as you browse our selections you will only be presented with items available on your event date. Or, you can just browse all the categories and see all the great rental items we have and click the "Add to Cart" button located on every product page and start your reservation at any time. It's as simple as one, two, three... You're just a few clicks away from Gettin' Your Jump On!
Our Most Requested Unit!
The 2-story, Double-Lane Fire and Ice Slide! Two levels of fun on this 20ft slide. Riders can choose to either go down the lower level or the upper level of the slide; both lanes slide down the curved lanes and splash into the pool at the end! This will liven up any party and will become your favorite!

Call 435-843-1500 to set up your date and Get Your Jump On!
Fire & Ice
UPDATED PICKUP TIMES!!

For driver safety and fatigue-prevention, 8pm is now considered the latest regular pickup time. We may arrive later depending on the quantity of pickups, but we won't arrive earlier.
Any pickup that is requested at 8:30pm or later is considered a "LATE PICKUP", and will trigger the additional late pickup fee.

DRY ONLY UNITS UNTIL LAST WEEK OF SCHOOL!
Order-by-Date

Packages & Deals
Slides
Combos
Obstacle Courses
Bounce Houses
Interactives & Carnival Games
Concessions and Accessories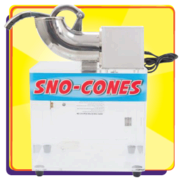 Tables, Chairs, Canopies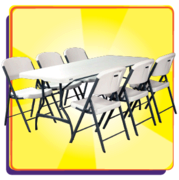 Inflatable Movie Screens