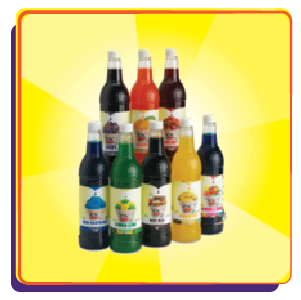 Mini-Sized Extra Snow Cone Flavoring
Interested in trying one of our more unusual sno-cone flavors, but don't want to commit to an entire bottle of flavor? Try a small, sample-sized bottle of the sno-cone flavors, it is a great way to experience more flavors without getting an entire bottle.
Comes with 16oz of flavor, no cones.
Any flavor can be made sour for an additional $0.50.
Any flavor can be made SUGAR FREE for an additional $5.00. For sugar free syrup, please call or email 24 hours in advance to allow us to acquire the flavor.