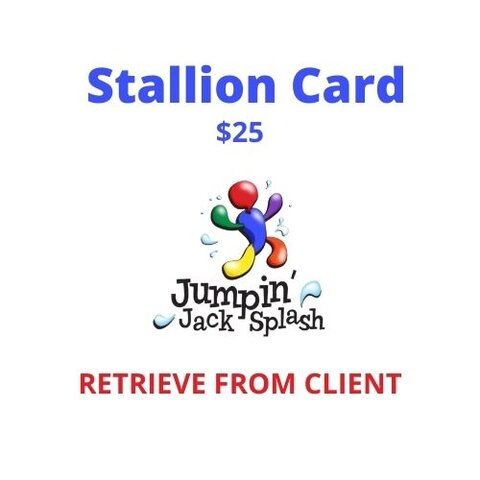 Stallion Card Discount  Double Click to Open Item. Click Add to Cart. Enter the Coupon Code Listed Within the Item During Checkout. 
The card must be surrendered to the delivery driver; if not surrendered the $25 will be added back to the order.
Must be used at the time of ordering, not after the event. Not all items in inventory are discountable items.
Use Code: 2022Stallion25 during the checkout process.
Event must be HELD before expiration of the Stallion Card. No Exceptions.
One time use, no cash value.