🎪 🤡

Grantsville 1st Grade Circus

🤡 🎪
🤹
𝑻𝒉𝒆 𝑮𝒓𝒆𝒂𝒕𝒆𝒔𝒕 𝑺𝒉𝒐𝒘 𝒊𝒏 𝑮𝒓𝒂𝒏𝒕𝒔𝒗𝒊𝒍𝒍𝒆

🤹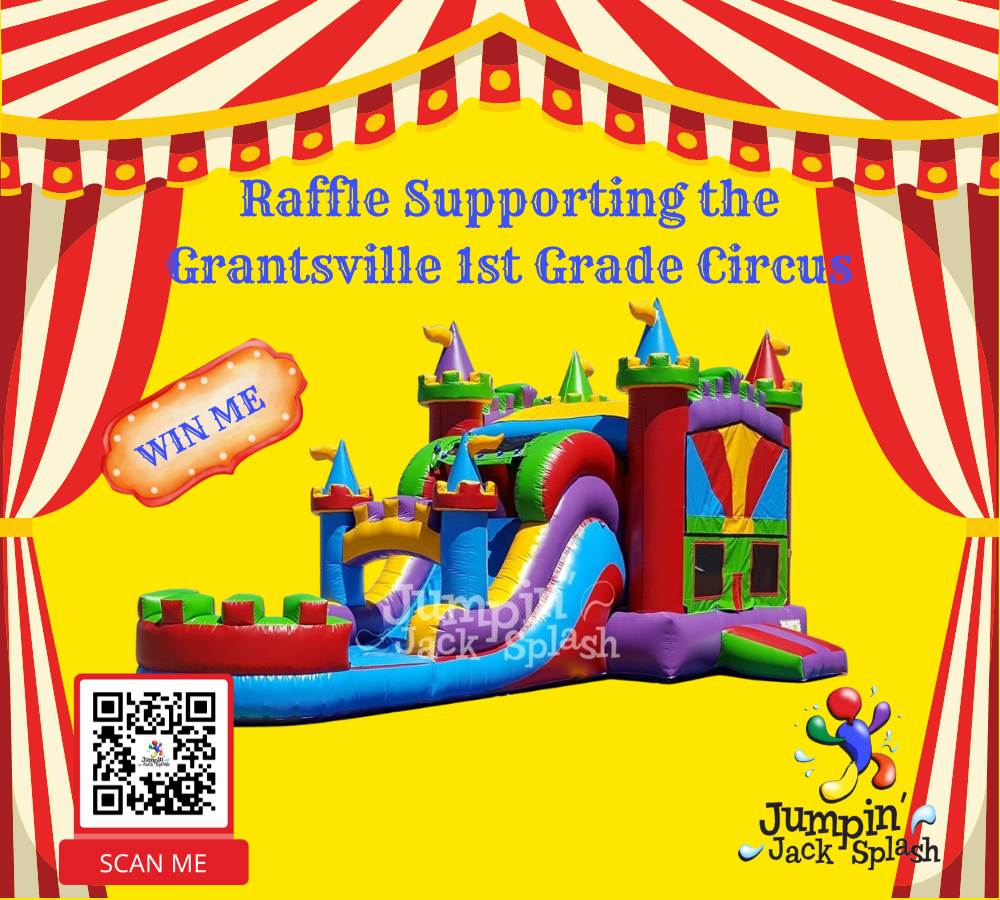 🎟 🤹

Fundraiser for the Circus

🤹 🎟
Win a Free Bounce House Combo Rental
Jumpin Jack Splash has donated a combo for the Grantsville 1st Grade Circus to raffle as a fundraiser.
Help support the Grantsville 1st Grade Circus so they can continue this amazing tradition. Putting on an event of this magnitude takes a lot of money and every bit helps!
The goal is to earn $5,000 to help the Grantsville 1st Grade Circus continue the tradition and buy the much needed props, secure safe rental space for rehearsals, obtain special event insurance for future events, and to purchase all the amazing decorations that truly make this the Greatest Show in Grantsville.

Tickets are only $10 each or 3 for $25

Raffle entry works best from desktop. If using mobile you will need to scan the venmo with another device or type in the venmo code manually. Sorry! It is what it is, our merchant processor doesn't allow Venmo and all funds received go directly to the Circus. Jumpin' Jack Splash does not collect or receive any of these funds.

Details of the Raffle:
*Rental MUST be held in Grantsville at a private residence. (No parks, schools, churches)
*Rental MUST be held between 5/8/23 - 8/27/23.
*Rental CAN be on July 4th, 2023. No trading/changing unit for July 4th--the raffle is for the specific item pictured only.
*Unit CAN be upgraded for credit towards another unit, except on July 4th.
*Unit CAN be downgraded to a smaller item, but no credit will be given.
*No rescheduling (unless we cancel due to bad weather).
*No cash value.


Click Here to Buy Tickets 🎟